The Council on Legislation's exposure draft implies enhanced consumer protection as regards financial advisory services
‹ Back to the articles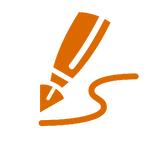 On 19 January, the Government presented an exposure draft to the Council on Legislation with a proposal for new regulations for the financial instrument markets. This exposure draft implies that Swedish law will place higher requirements on the independence of investor advisory service than applied in the EU Directive on Markets in Financial Instruments (MiFID II).
As regards commission, the exposure draft does not have stricter requirements than those of MiFID II. For example, there will be no prohibition on commission. However, MiFID II implies that a securities institute cannot receive commission if they provide investment advisory services to clients on an independent basis.
The Council's exposure draft is a result of a number of challenges being noted in the market for financial advisory services during recent years. This refers to, amongst other things, conflicts of interest, lack of transparency and the fact that there are different regulations applying to the various players providing such advisory services. One starting point has been to strengthen consumer protection through a balanced solution supporting sound advisory services to clients, at the same time meeting the households' requirement of access to financial services.
Comments
PwC has noted an increased need of support amongst companies regarding these issues, primarily in conjunction with financial advice provided concerning occupational pensions and, then, with a focus on the employee having chosen the Alternative ITP plan. In order to ensure that there are no conflicts of interest in conjunction with the provision of these services, the valuation of existing pension plans and financial solutions have become all the more common. In the negotiation of new plans, a greater focus is now placed on ensuring that the advice provided is clearly understood and transparent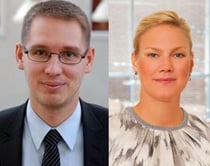 Tom Ekberg och Anna Gustring Boman arbetar på PwC:s kontor i Stockholm. Tom arbetar som pensionsspecialist med särskilt fokus på finansieringsfrågor och pensionsrisker. Anna arbetar som pensionsspecialist med särskilt fokus på finansieringsfrågor inom pensionsområdet.
Tom: 010-212 48 59, tom.ekberg@pwc.com
Anna: 010-212 48 86, anna.gustring.boman@pwc.com